William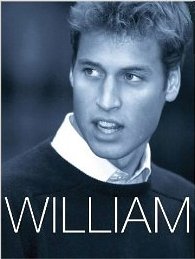 WILLIAM is an elegant, beautiful and informative book to mark the 21st birthday of Prince William, and a landmark in royal publishing.
As the boy prince turns into the man who would be king, interest in Prince William will be at unprecedented heights next summer. Seen as the vital link between the traditional values of the Royal Family and the populist, modern approach of his late mother, Diana, William has become an icon and pin-up as well as the future of the monarchy.
This pictorial celebration features hundreds of full colour photographs of William at work and play, dozens of which have never been published before. The pictures, taken by Tim Graham, the foremost photographer in this field, also include shots taken with his mother. Accompanying these beautiful photographs is a unique insight into William's life by Peter Archer, the only journalist to interview the prince and be accredited to Buckingham Palace and St. James's Palace.
About the Author
PETER ARCHER is the official Court Correspondent at Buckingham Palace - a role only ever granted to one individual at any time and unlike the other 'royal correspondents' he is the only journalist given day-to-day access to the Royal Court and unlimited access to the Royal Archive. He has held this unique post for nine years and is now one of the Press Association's longest-serving royal specialists. Peter has also scooped two interviews with Prince William to mark the Prince's 16th and 18th birthdays.
[Source: Amazon.]